About Our Department
Department of Mental health nursing was established in 2003 with the intake of B. Sc Nursing students and in 2010, M.Sc. Nursing and PB. B. Sc Nursing.In the subject area, Syllabus, learning objectives, and learning outcome are followed as per Indian Nursing Council and the department has its plan of action, that would be revised as per each year's requirement. The best practices being followed in the department is (BRICS)2 and Case Scenario practice.
Department has a departmental library with Mental Health Nursing Text books, PG Dissertations, Mini Projects and UG Projects. The distinctiveness of our department is an exclusive Lab for Mental Health Nursing with 1500 sq. The lab has many psychiatric inventories, charts, models, and activity articles.Faculties of the department are part of managing the Nurse-Led Clinic run by Narayana College of Nursing and preparing the real and virtual educational materials for the health education purpose in the clinic.
VISION:

Narayana College of Nursing will be a universal leader for innovation, research, education, attitude and practice to create positive changes in all health care settings and outcomes.
MISSION:

To fulfill our vision, we are catalysts for optimizing mental health through nurse-led health care by integrating education, application, research, and technology to create innovative solutions and to prepare psychiatric nurses for global mental health nursing care to improve health for all.
Faculty
Objectives
Develop knowledge, desirable attitude & apply skill in caring of psychiatric patient in excellent way.
Develops thinking & creative ability so that one becomes eligible for graduation by passing the university exam.
Gains mastery in Mental Health Nursing thereby making one to practice independently with in the stipulated time.
Develops a sense of commitment & strives for improvement by periodic self-monitoring.
Develops a greater responsibility in planning, organizing health programs for general public.
To keep updated with the trends in Mental Health Nursing.
Action Plan
Organize orientation programme for all courses for all students
Timely completion of syllabus for all courses (B. Sc (N) – June, P. B. B. Sc (N) – June, M. Sc (N) – April.
Incorporating (BRICS)2 method of teaching.
Adopting evidence-based practice by use of research-based learning.
Involve students in Inter professional learning.
Utilization of e – learning resources.
Employ ICT for all classes.
Engage students in quiz competition, panel discussion, seminar, practice teaching, journal club and research critique.
Sort out enrichment programme with ensuring maximum participation of students.
Carry out workshop to enhance the skill of the students.
Hold celebration of health days like world Mental health day, Alzheimer's day, Suicide prevention day.
Develop clinical skill by clinical experience with the patients by means of demonstration, clinical presentation, nursing audit, nursing rounds, case study with the heal of log book.
Result Analysis
Publication
Research Activities
Best Practices
Department Activites
Social responsiblites
Laboratory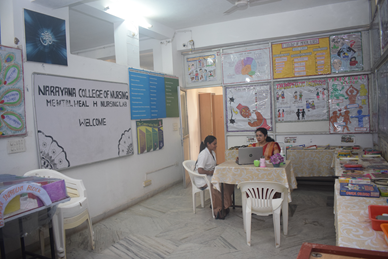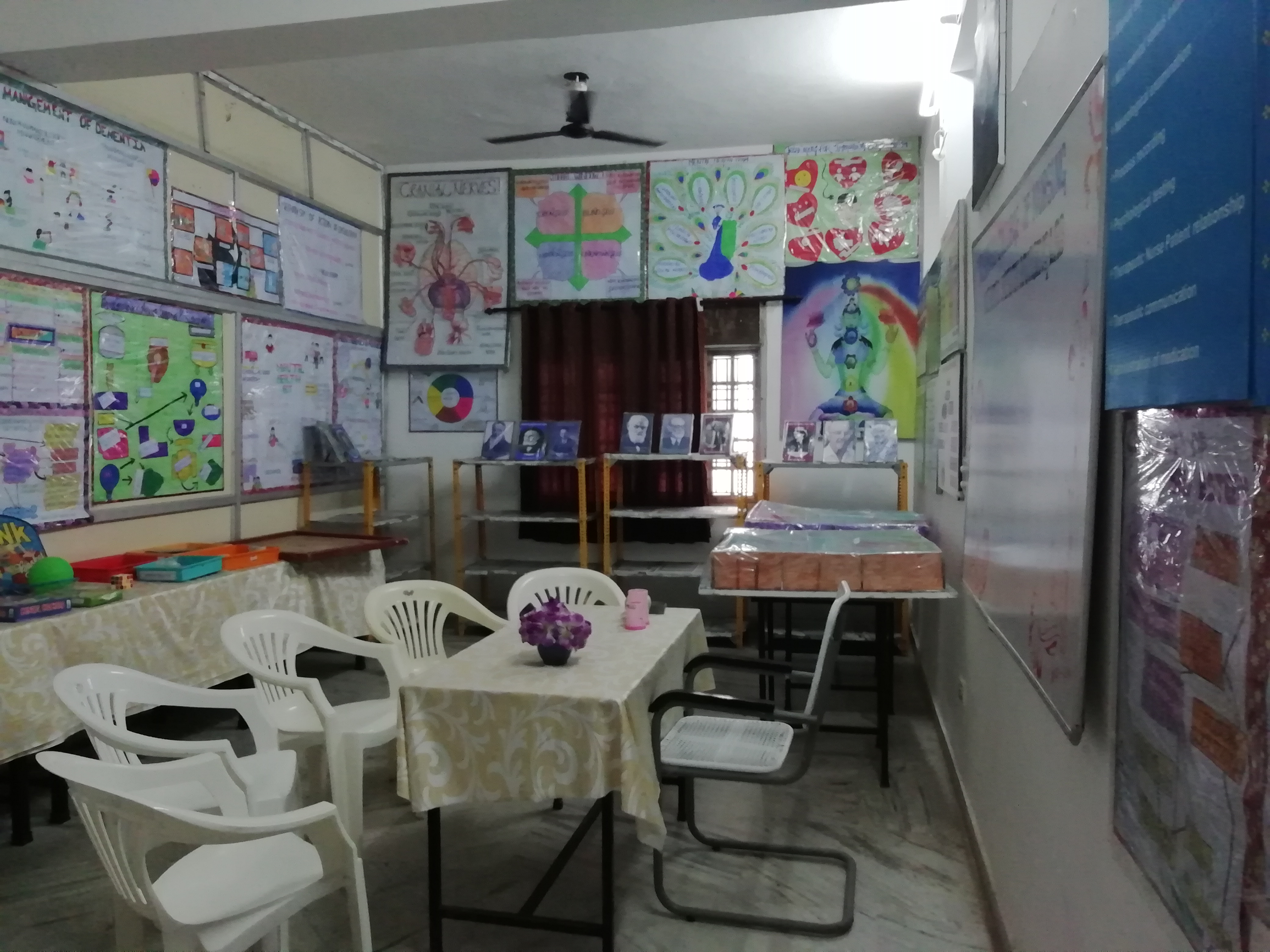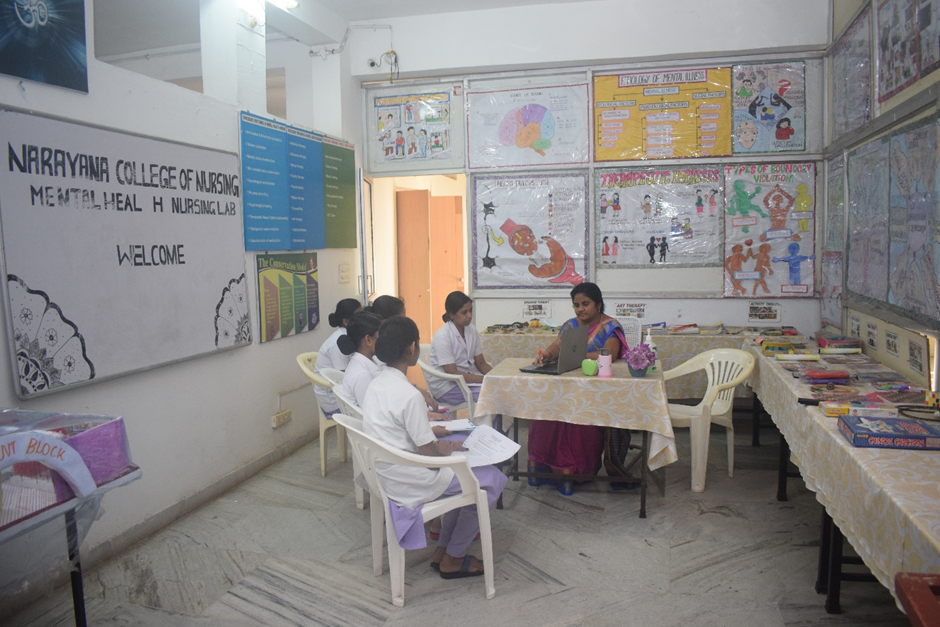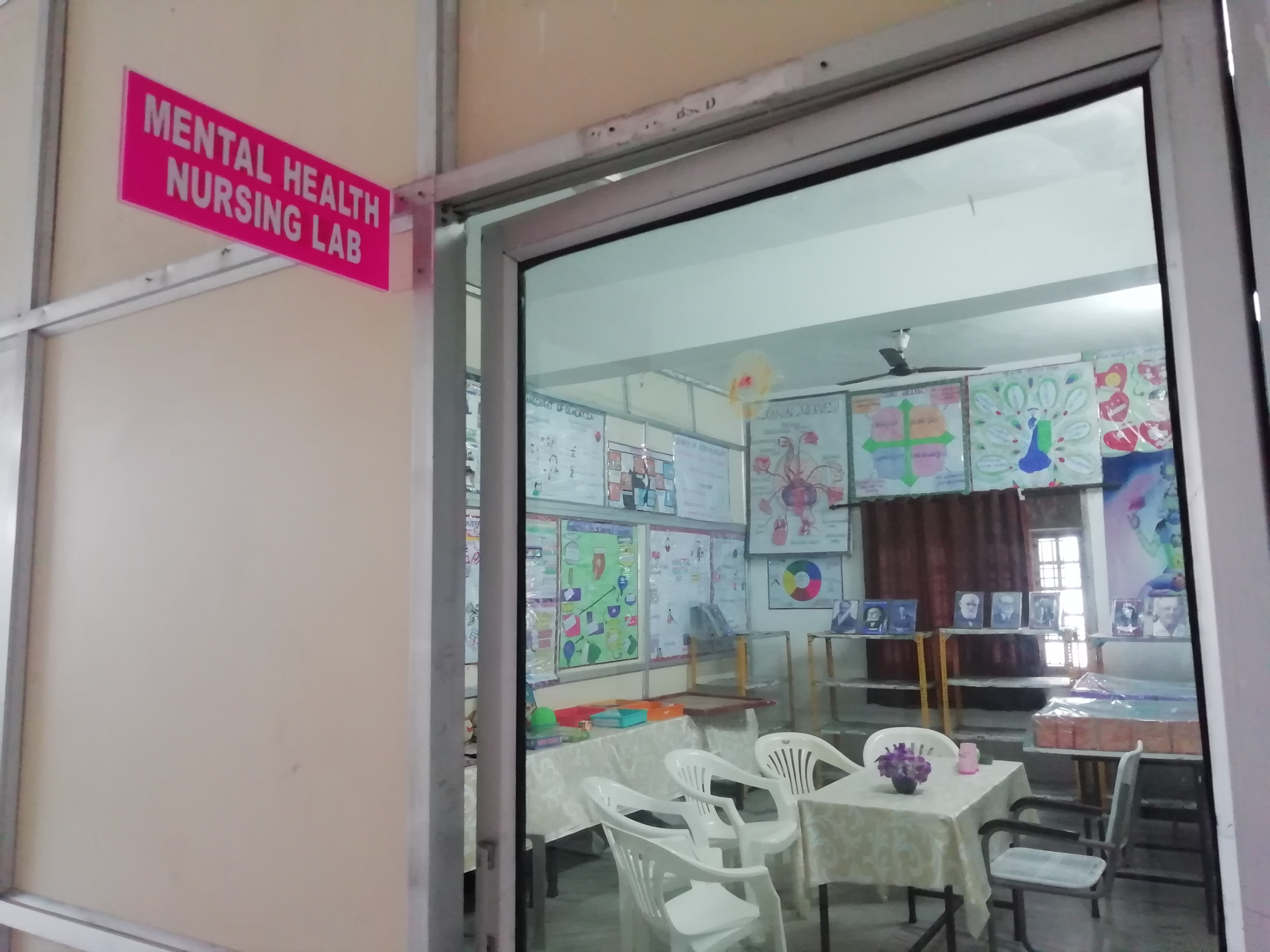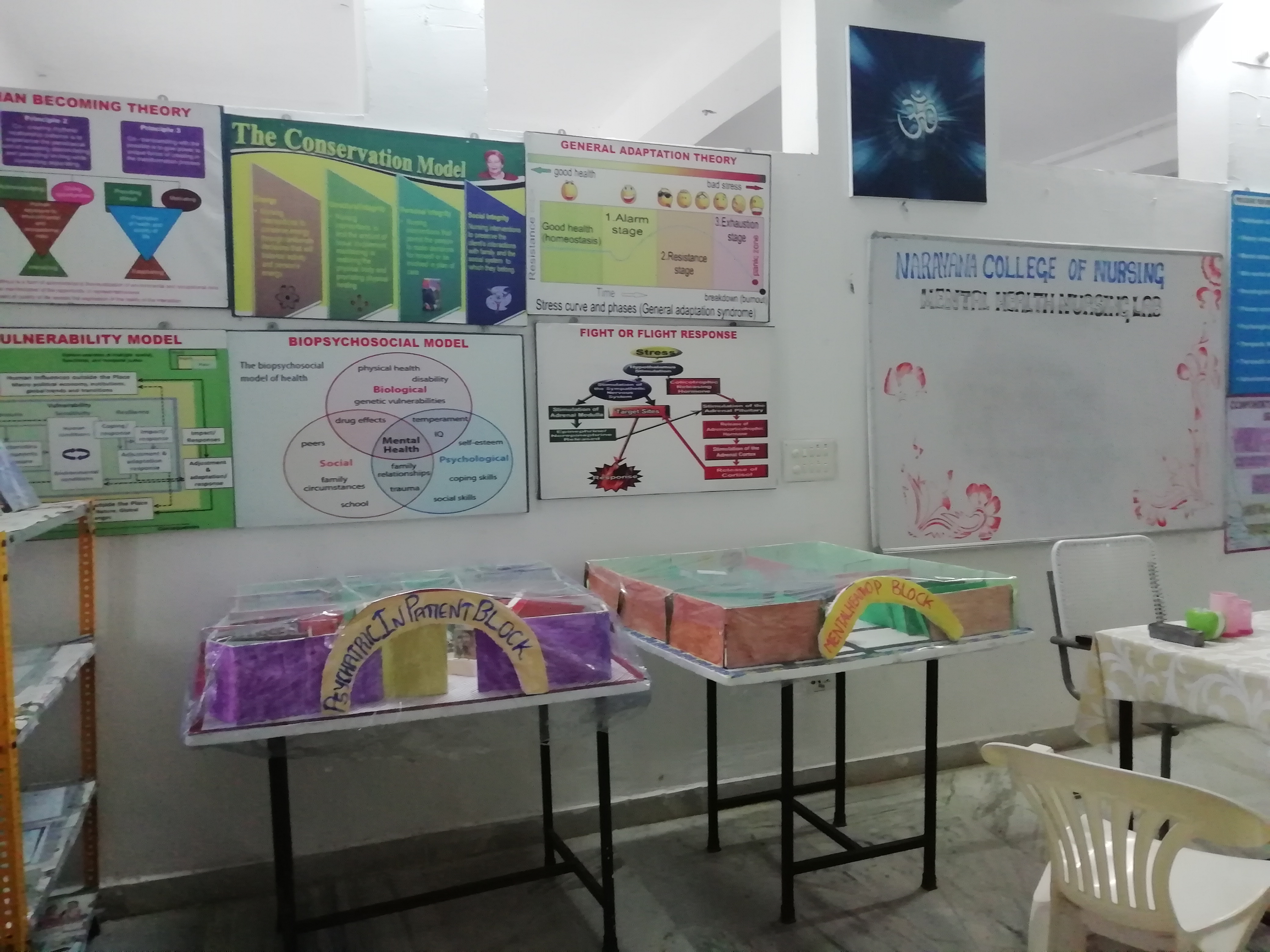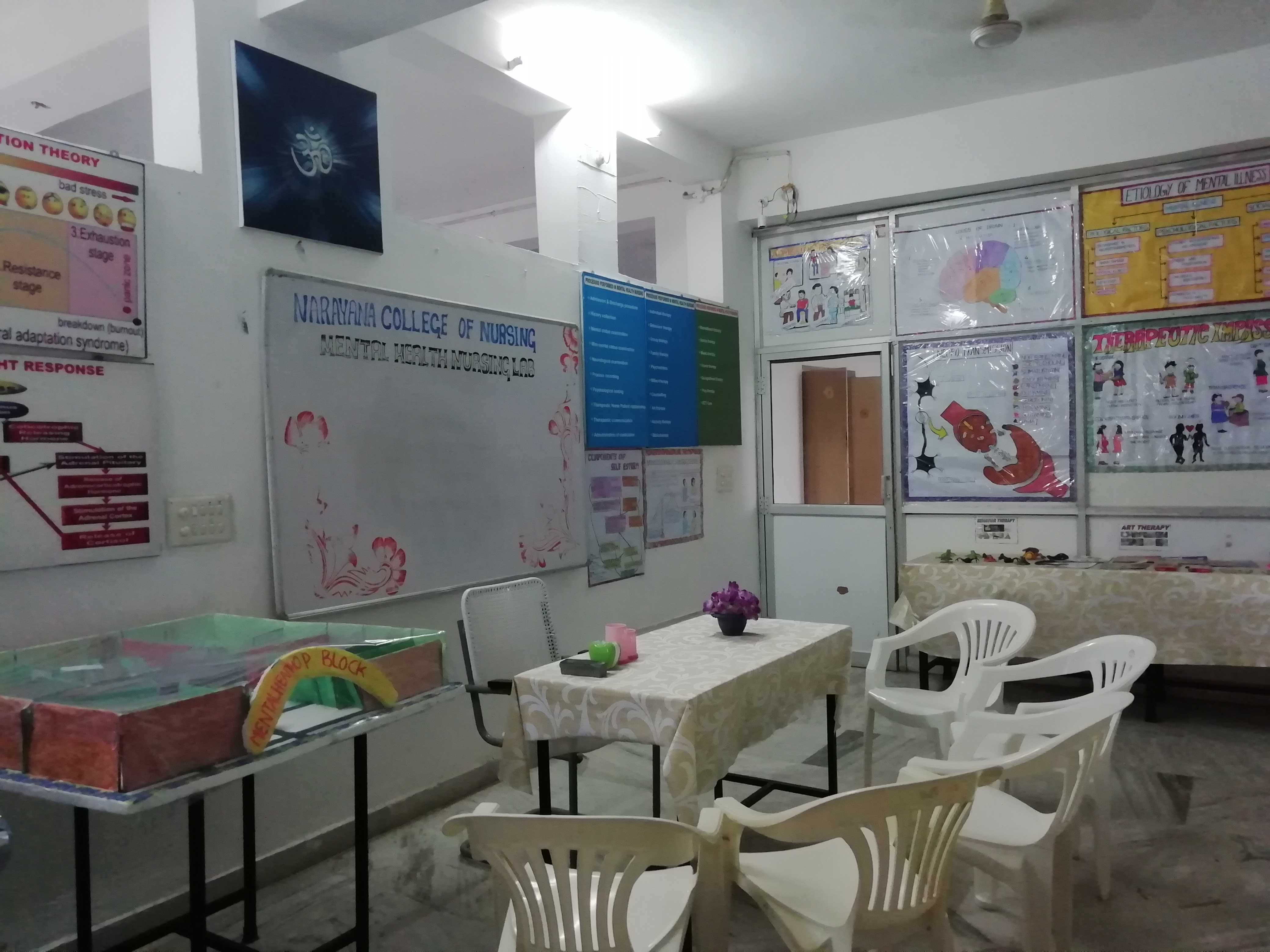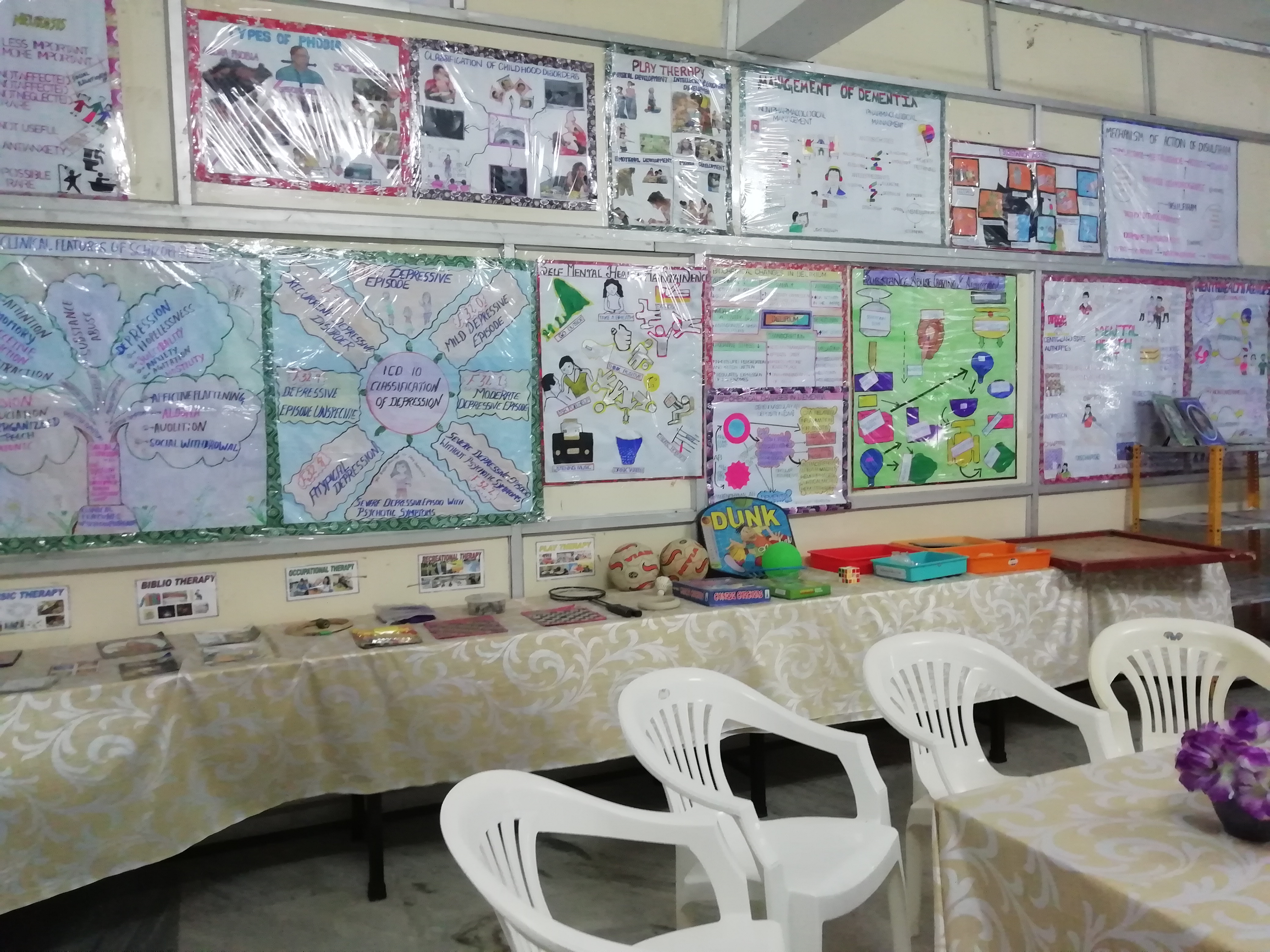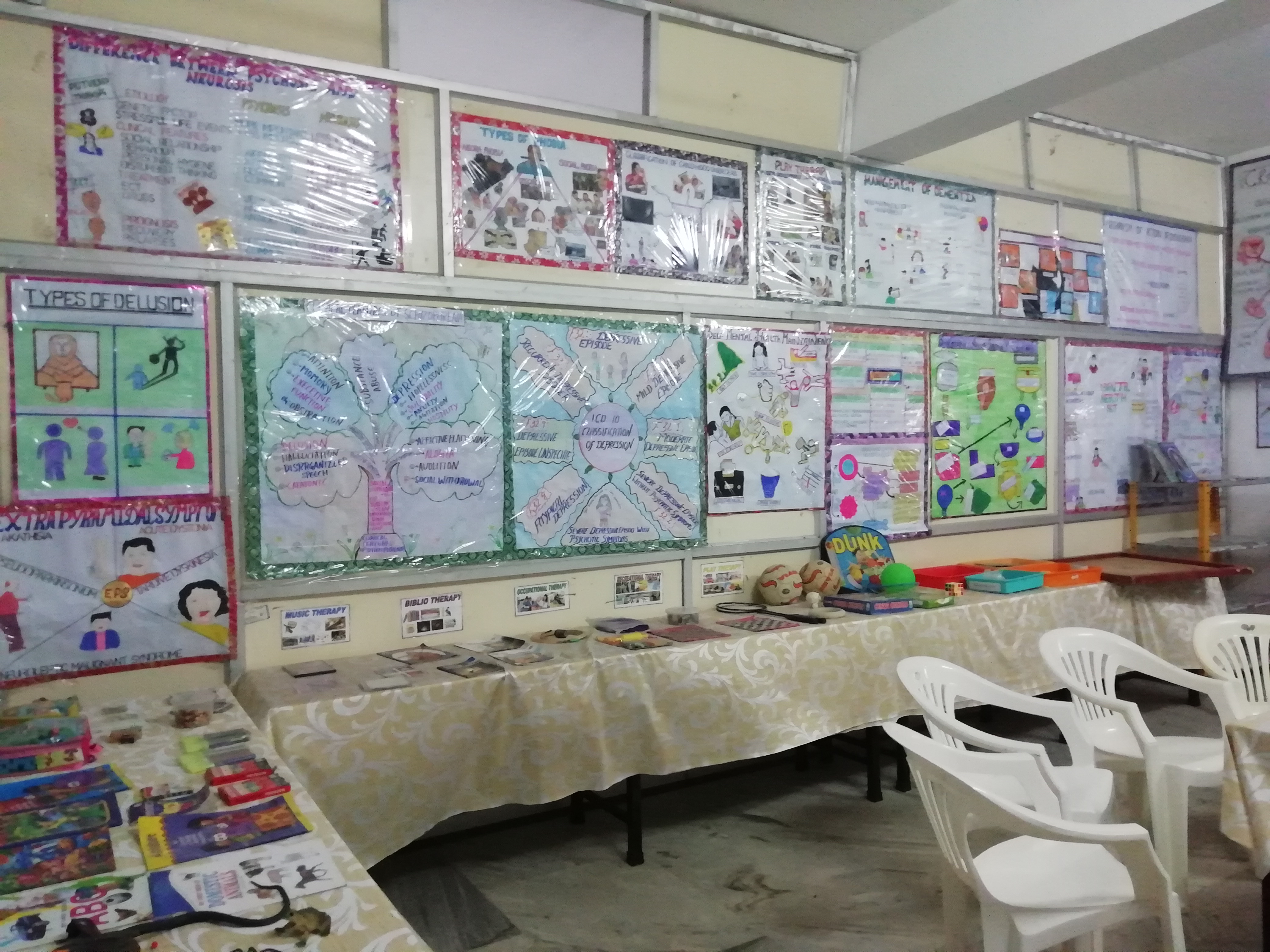 SWOC
STRENGTH
Competent diverse faculties
Structured schedules of teaching
Use of BRICS method of teaching
Encouraging self-learning by preparation of charts and models
Hands on skill training-personality assessment, psychometric assessment, psychotherapies
Specialized lab in mental health nursing
Counselling
Strong sense of unity and coherence among faculties
Growing sense of academics and research
Faculties navigate the myriad of developmental process of students
Excellent clinical teaching with direct supervision
Encouraging for subject related conference
Value added course
Individualized student research projects
WEAKNESS
Exposure in Community mental health is minimal
OPPORTUNITIES
Post diploma in psychiatric mental health nursing
Individual counselling
Independent practice
Membership in various psychiatric organization
Facility for research work
Extended community service activities
CHALLENGES
Insignificant research funds or grants
Gallery